Sale price
$19.99
Regular price
$27.99
Unit price
per
Save 29%
Sold out
Joint and Inflammation Support
Boosts energy and metabolism naturally without the jitters associated with caffeine
Improves digestion and promotes regular bowel movements
Convenient way to incorporate superfood into daily diet with capsule form
Enhances overall well-being and improves skin
CERTIFIED USDA ORGANIC

CERTIFIED E.U. ORGANIC

INDEPENDENTLY TESTED

VEGAN

NON-GMO

NON-IRRADIATED
Key Benefits

Nutrient-Rich: Moringa is packed with essential vitamins and minerals, including vitamin A, vitamin C, vitamin E, calcium, potassium, and iron. It's a valuable source of nutrients for those with dietary deficiencies.

Antioxidant Properties: Moringa contains powerful antioxidants like quercetin, chlorogenic acid, and beta-carotene. These antioxidants help neutralize free radicals, reducing oxidative stress and supporting overall health.

Supports Inflammatory Response: Some studies suggest that moringa may have anti-inflammatory properties due to compounds like isothiocyanates. Reduced inflammation may benefit individuals with inflammatory conditions.

Cholesterol Management: Moringa may help lower bad LDL cholesterol levels, which is beneficial for heart health. It may also support healthy blood pressure due to its potassium content.

Blood Sugar Regulation: Preliminary research indicates that moringa may help regulate blood sugar levels, making it potentially useful for individuals with diabetes or at risk of developing the condition.

Digestive Health: Moringa contains fiber that can aid in digestion and promote a healthy gut. It may also have mild laxative effects, which can help with occasional constipation.

Energy Boost: Some individuals report increased energy levels and reduced fatigue after taking moringa supplements. The rich nutrient content, including iron, may contribute to this effect.
How to Take

Take one full dropper of extract (1ml) directly into your mouth or in your favorite beverage up to 3 times a day.
View full details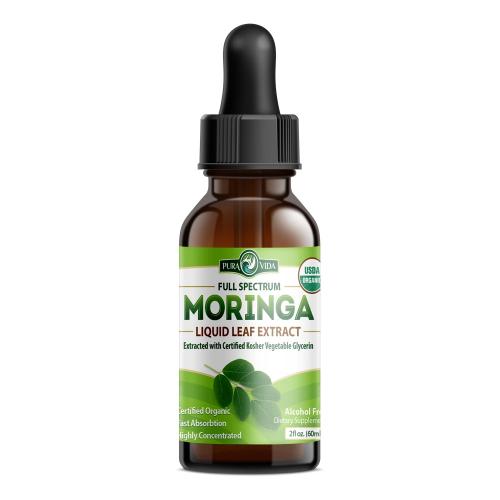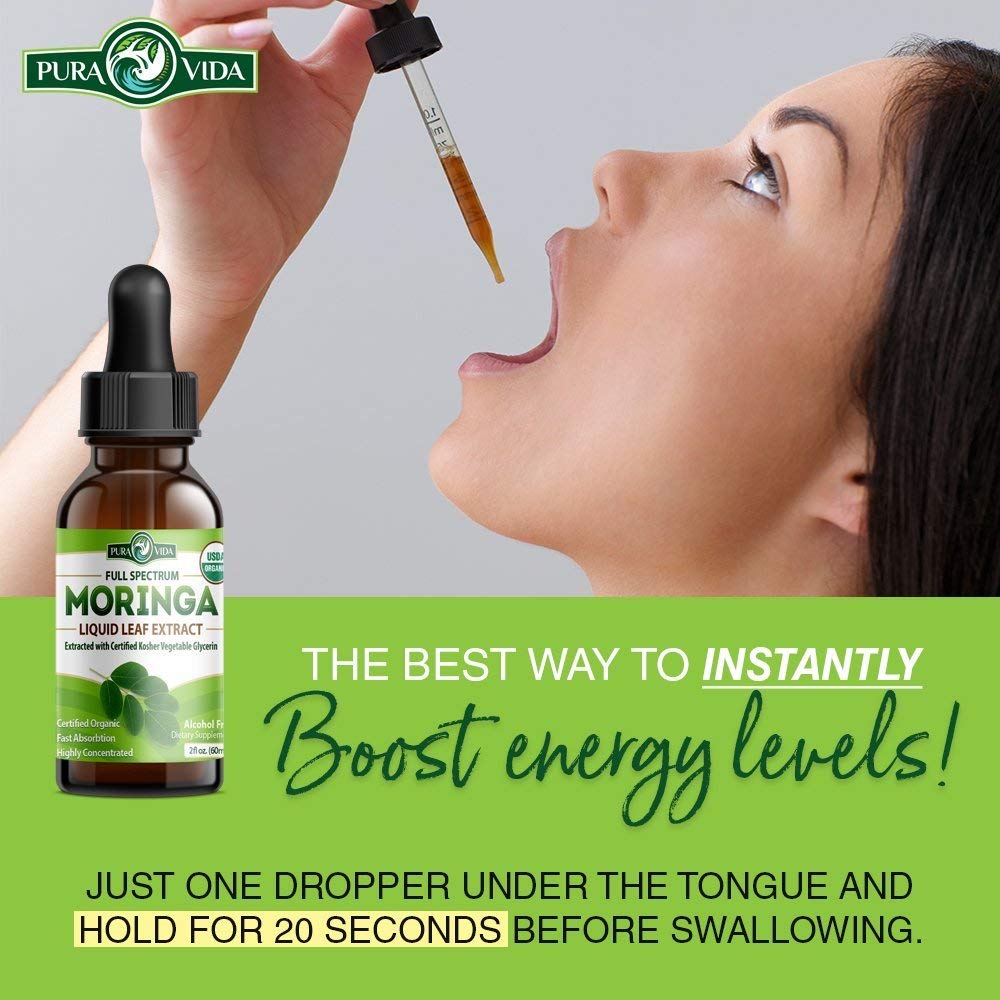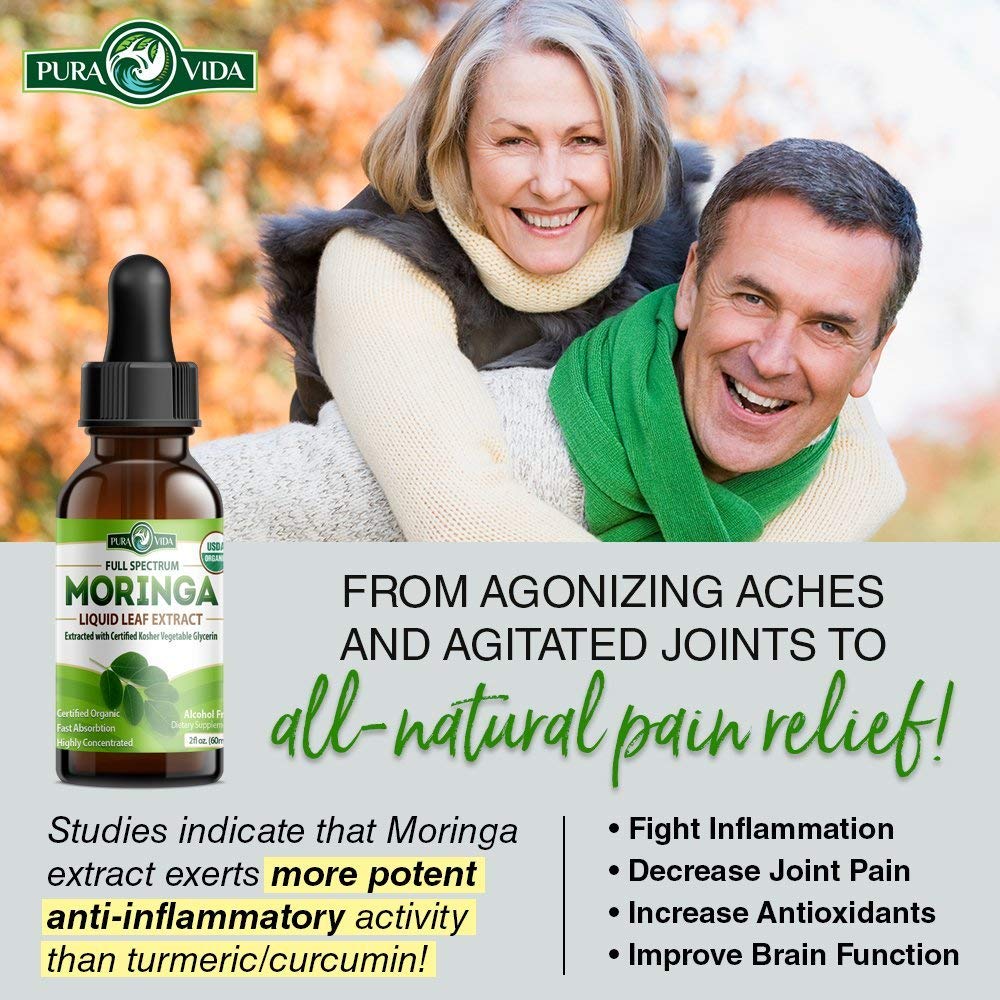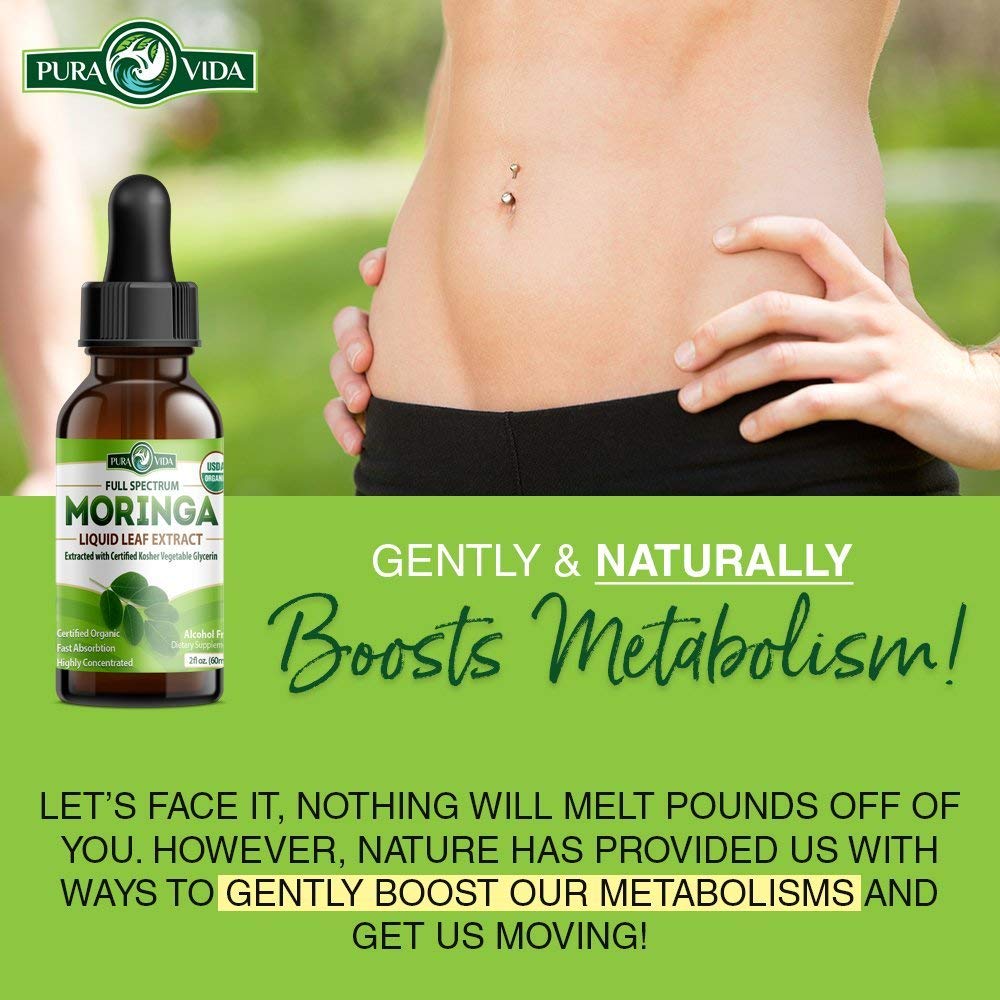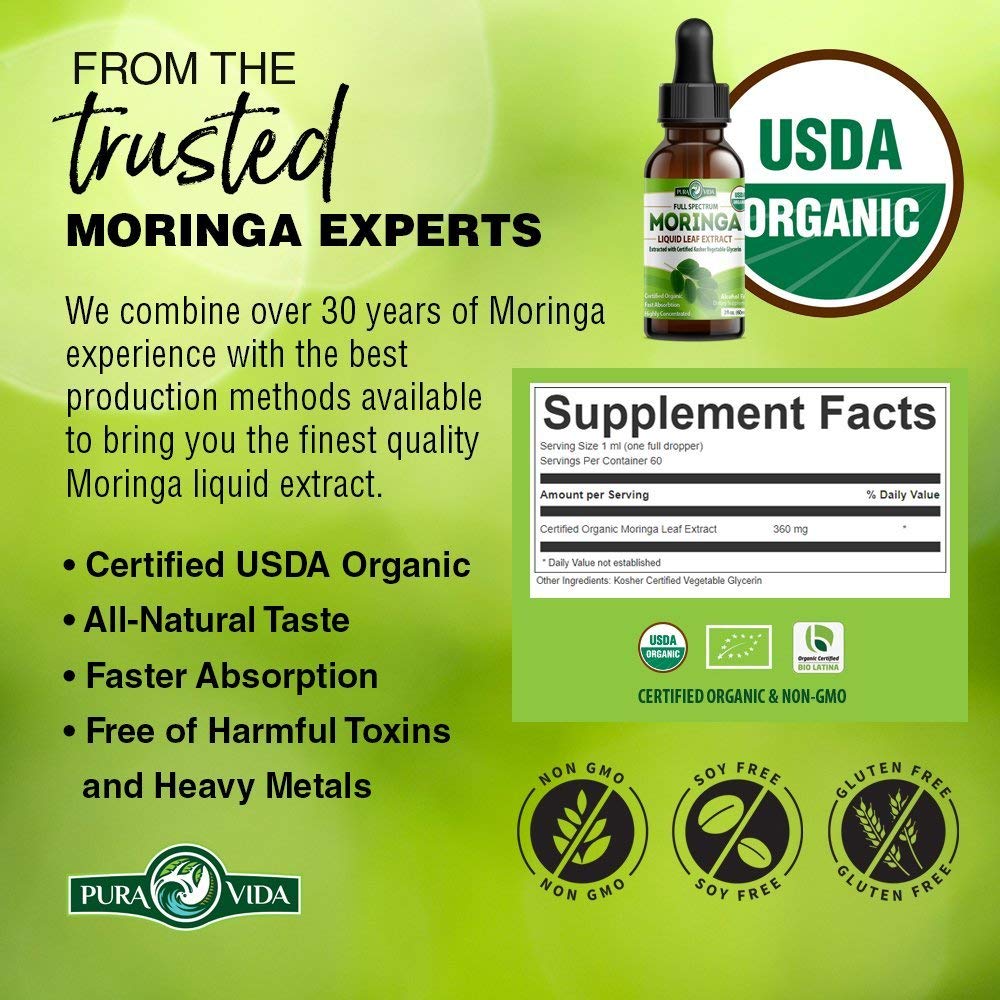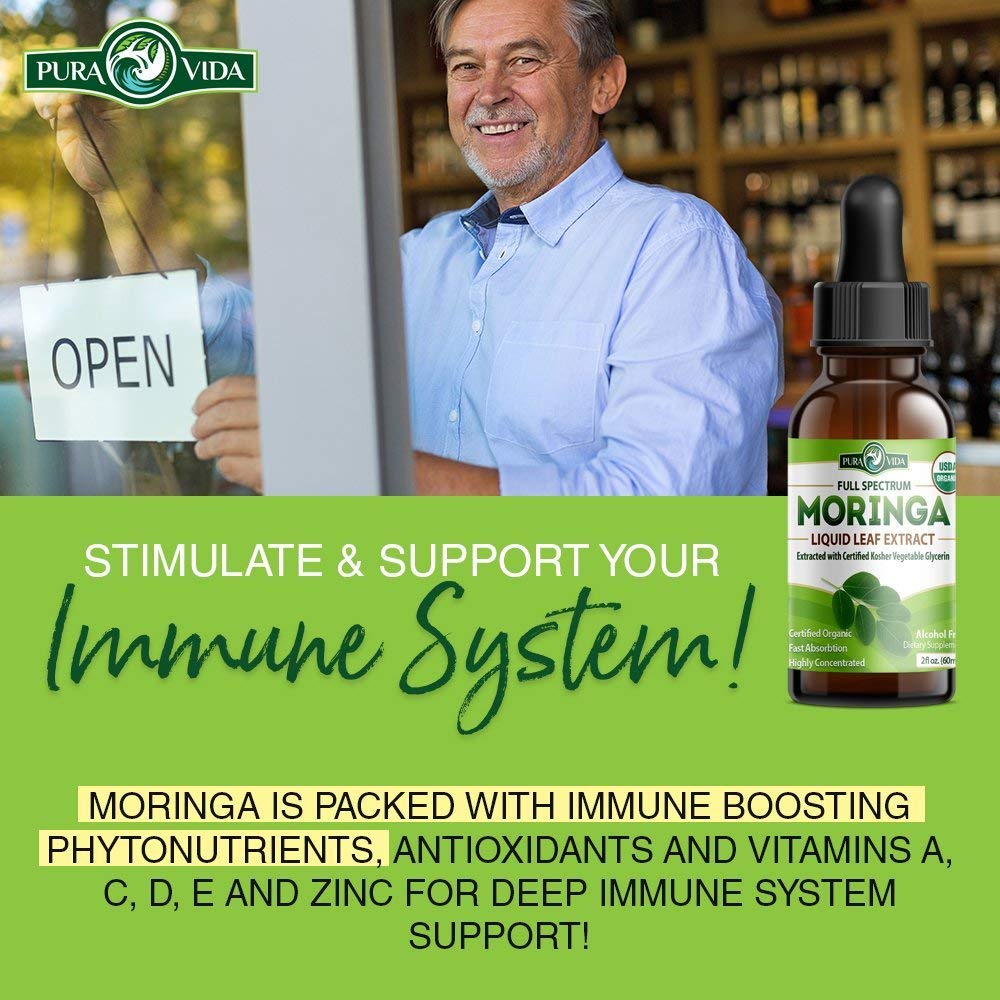 Real Results from Real People
Explore the transformative power of Moringa Leaf Capsules through our customers' stories.
Brad from BigFamilyHomestead

Millions have seen Brad's Moringa Story on YouTube, and thousands now celebrate similar life-changing improvements in their health and well-being.

Aubrey says:

"I've deeply fallen in love with [moringa] berceuse of some of the changes that i have seen with my digestions and mental clarity"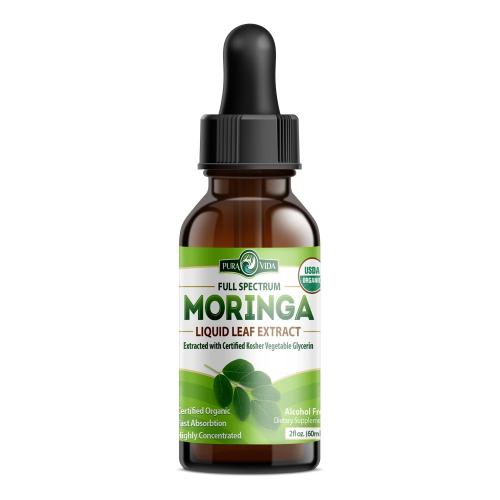 Key Benefits of Moringa
One superfood. Loads of nutrition.
Rich in Antioxidants

A nutritional powerhouse that brims with antioxidants that help combat free radicals and promote overall health and well-being.

Supports Inflammatory Response

Moringa's bioactive compounds, such as quercetin and chlorogenic acid, may aid in modulating inflammation, supporting a healthier inflammatory response.

Supports Energy Levels

Moringa's nutrient-rich profile, featuring iron and B vitamins, fuels sustained energy levels, keeping you vital and energized throughout the day.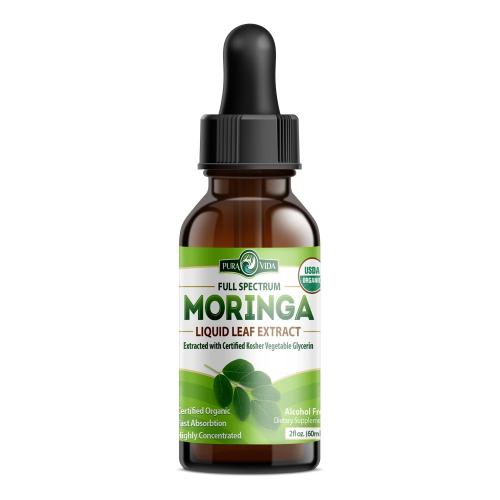 Rich in Phytonutrients

Moringa is a treasure trove of phytonutrients, offering a natural boost to your health with its abundant and diverse plant compounds.

Supports Joint Health

Moringa's natural compounds, alongside vital nutrients like vitamin C and calcium, help promote joint well-being and alleviate discomfort.

Aids in Digestion

Moringa's fiber content and digestive enzymes support healthy digestion, aiding in nutrient absorption and overall digestive well-being.